The warning message "This connection is untrusted" is showed if you want to connect to the personal portal or the webmail with Firefox: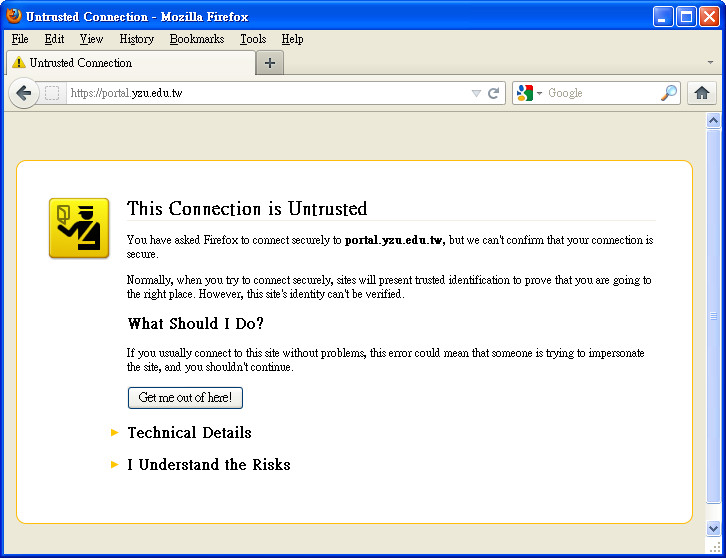 Because the identity used in our personal portal and webmail service can't be verified by Firefox with its list of root certificate. You can fix this problem by following steps:
Launch Firefox, and type http://certs.ipsca.com/store/IPS-IPSCABUNDLE.CRT in the location bar. Then press "Enter".
In "Downloading Certificate" dialog window, check "Trust this CA to identify websites" and press "OK". This problem will be fixed.