Based on the considerations of security and speed of Internet connection, all users are required to configure proxy.
Please update your IE to version 8 for better performance.
Open IE, Tool→Internet Options→Connections tab→LAN settings.
Select "Use automatic configuration script" and fill out the address: "http://proxy.yzu.edu.tw/proxy.pac" as illustrated in the figure. Click "OK".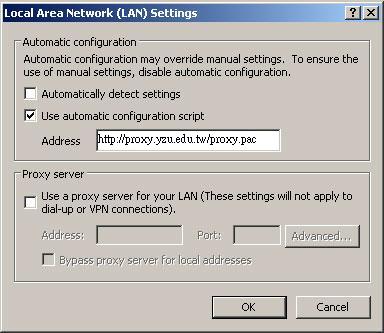 Please DO NOT select any other option