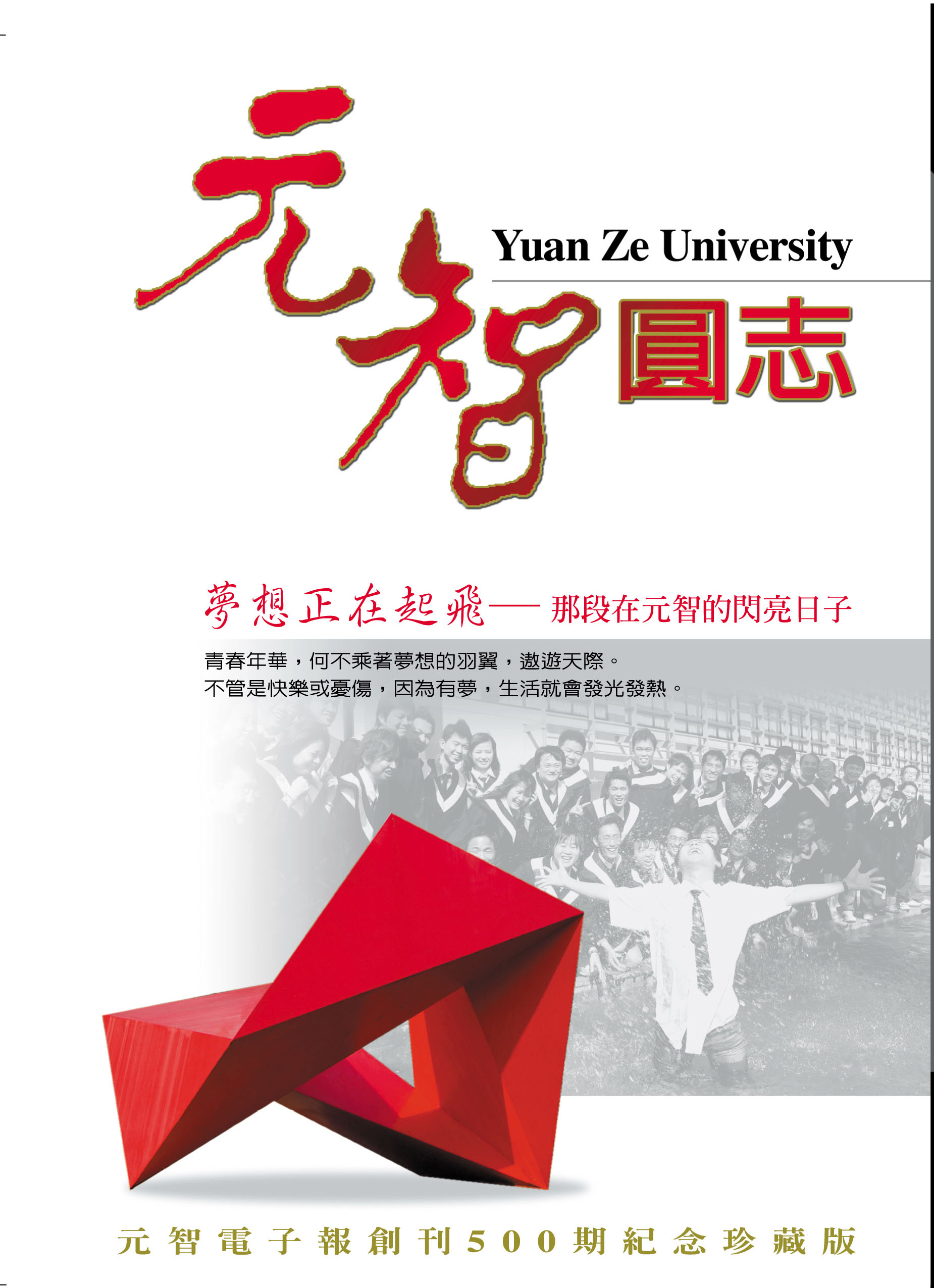 Launched in 1989, Yuan Ze web newsletter made a first step for college web Newspaper, and established a bridge between the advanced education and the outside world. Students write their own stories on their own space. It has been issued more than 500 editions. The University publishes the book"Reach for Hope: the Dream is Coming True"to summarize articles in newsletters. Students' living experiences and memories come back to live in this book.

This book is about students of Yuan Ze chasing their dreams; their prides and youths are also leave a footprint on the alumni book. There are four chapters in this book. "Dreams taking off"is about what students have learned in visiting abroad . "Footprint of youth"is about what students think about the society , world, and their future. "Inheritance"describes students' extracurricular activities. The final chapter "the cradle for leaders"includes interviews of significant figures on campus.

Four chapters fit in with educational directions of Yuan Ze: excellent, practical, foresightful, and tactical.

"Reach for Hope: the Dream is Coming True"is the best of web newsletters. As a forerunner in campus web newspaper, Yuan Ze created e-life section which is written mostly by students. Their passion and original ideas shown on articles make readers feel the power of youth.