公告日期:2020年12月14日(星期一)
主旨:男二舍太陽能系統維修吊車施工管制區
時間:2020/12/19(六)09:00開始
說明:
 1. 施工作業將占用樂學廣場女一舍與男二舍間空地,如附圖。
 2. 作業期間將管制道路通行,請行人暫由地下室進出。
 3. 維修完畢將立即恢復正常使用。
 4. 若造成不便請見諒,謝謝合作!
Subject: Solar System Crane Maintenance in Male 2 Dormitory
Time: 2020/12/19 (Sat), from 09:00
Description:
 1. The maintenance will occupy the Lexue Square - the space between Female 1 dormitory and Male 2 dormitory, as shown in the attached photo.
 2. During the operation, road traffic will be controlled, and pedestrians are requested to temporarily enter and exit from the basement.
 3. Regular usage will be resumed immediately after the maintenance.
 4. Sorry for any inconvenience, and thank you for your cooperation!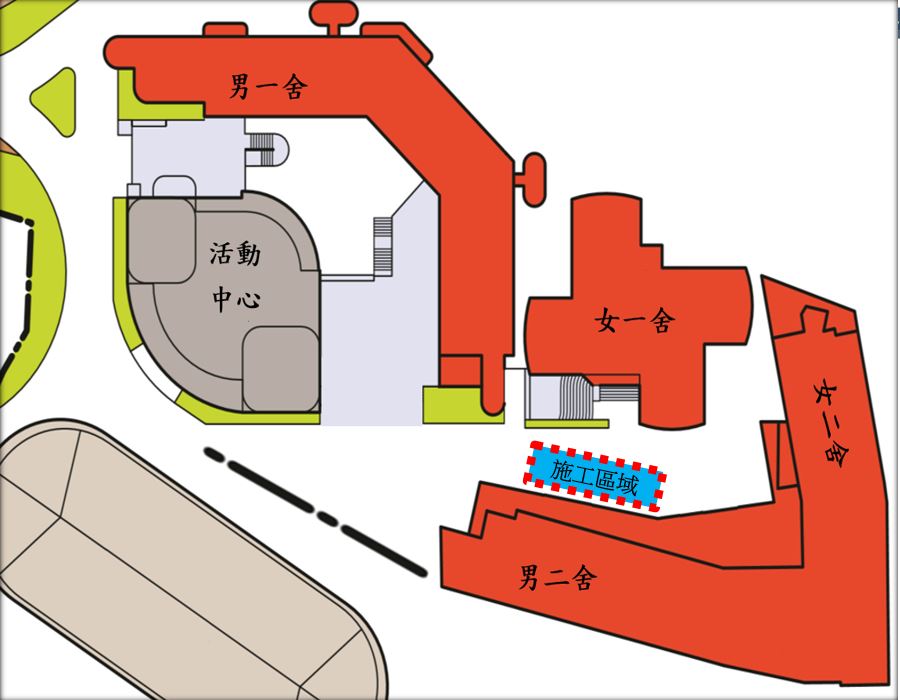 學生事務處宿舍服務組 Student Housing Service Section