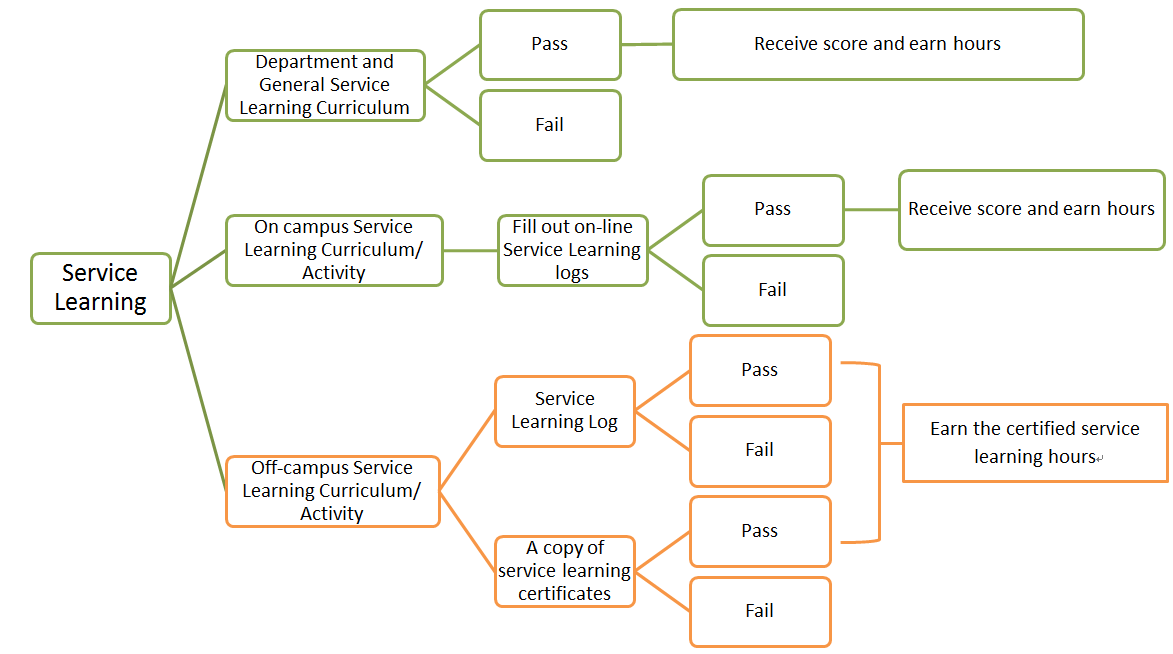 Undergraduate Students have to complete a total of 18 learning hours and 18 service hours before graduation. However, transferred students are allowed to complete this requirement in their senior year before graduation.
There are two ways to complete service hours and learning hours
On campus: Students can participate in activities/curricula with service hours and learning hours in the university. The students should fill out on-line service logs within a week after the courses are finished.

Off-campus: Students can provide service for government agencies or non-profit groups. Those students can attach the related documents to apply for course or activity waiver. (See more off-campus Service Learning)
※Note that not all of the activities, courses and speeches held on campus can be certified under service learning hours.
※If you have any question about Service Learning, please feel free to e-mail This email address is being protected from spambots. You need JavaScript enabled to view it..