Library Collection | Circulation | e-Resources | Interlibrary Services | Facilities | Alumni & Visitors | Others
Library Collection
Steps to uncheck the IPv6 setting:
1. Right-click on the 'Start' icon - > click 'Network Connections'
2. Click 'Network and Sharing Center'
3. Click 'Ethernet ' - > click 'Properties'
4. Uncheck the checkbox of the 'Internet Protocol Version 6 (TPC/ IPv6)'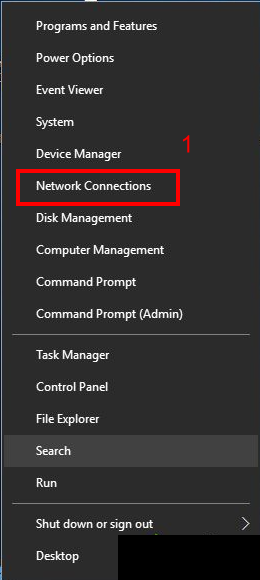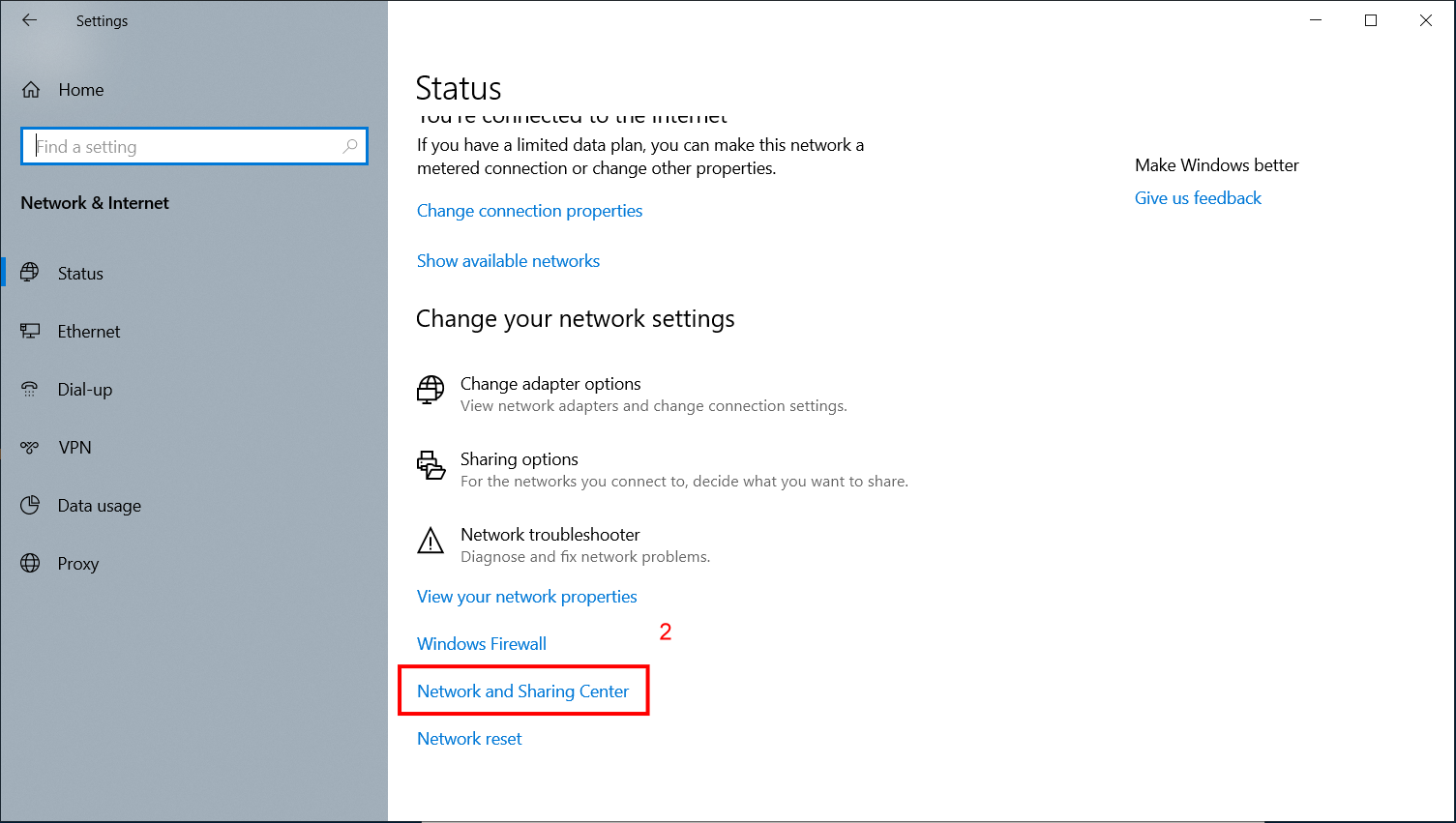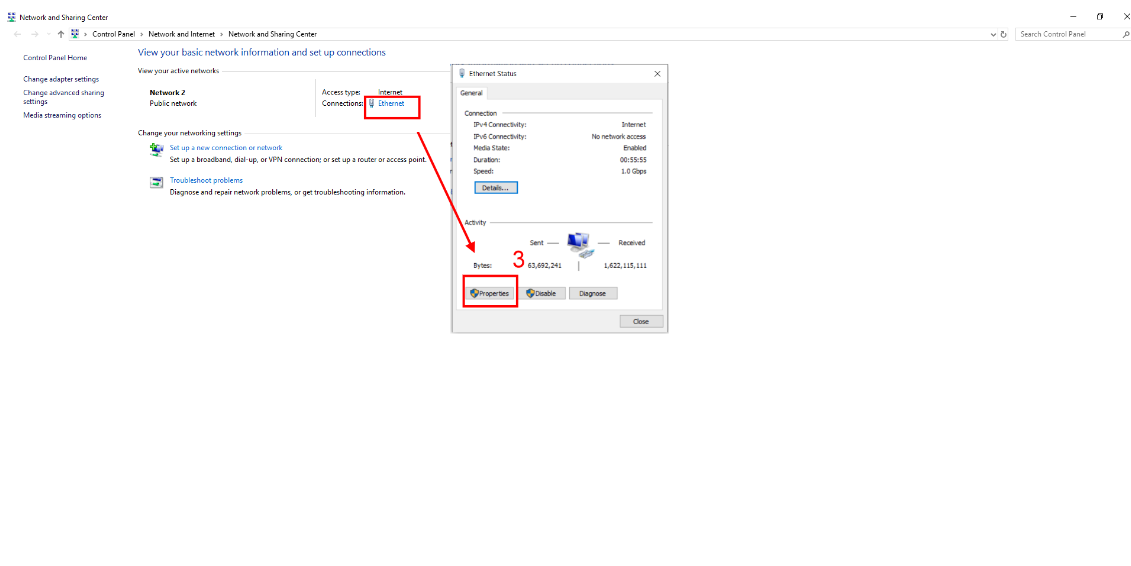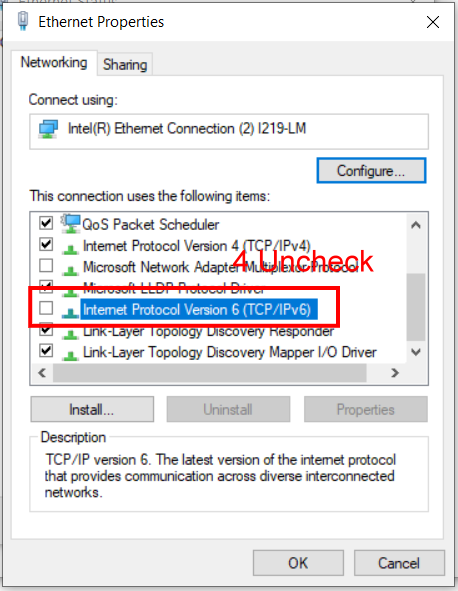 How can I locate books in the Library?
Once you find your book in the library catalog, you can use the call number to help you locate the book. All the books in the YZU Library are organized by the Lai's Classification Scheme for Chinese Libraries. The books are shelved alphabetically by a call number which consists of four parts: the classification number, the author number, year and the volume number.
What should I do if I cannot locate a book on the shelf?
If unable to locate a book which is available on the shelf in the library catalogue, you may request a librarian at the Circulation Desk to help you find the book. If the librarian, however, fails to find the book, you should fill out a LOST BOOK FORM at the Circulation desk for a further book search service. A notice will be emailed to you once the book is found.
How can I borrow a book that is not owned by the YZU Library?
You may file a purchase request or borrow from other libraries through the Interlibrary Loan Service.
Circulation
How to find out what I have borrowed from the library?
You may request information at circulation desk regarding materials you have checked out through the library system. Alternatively, you may view your own record online. Please refer to check your records for more information.
Not being a YZU user, can I borrow books?
No loans are permitted to non-YZU users except those who join the Friends of the Library and get borrowing privilege cards, at the annual fee of NT$2,000 and the guarantee fee of NT$3,000 for each applicant. For alumni who want to borrow materials from the Library's collections may apply for a Library Privilege Card with a guarantee fee of NT$3,000, which can be returned when ceasing privilege card.
Can I borrow books if I lose my student ID card?
Identification card is essential when borrowing books. Anyone losing his card has to report to the circulation desk to suspense account privilege temporarily for security reason and reissue account privilege when the replaced ID card is ready.
Is there any reminder by email when my books are due?
Yes, an email courtesy notice will be sent 7 days before any items are due and also an overdue notice sent for which becomes overdue. However, users are responsible for keeping track of borrowed books. Failure to receive a notice does not absolve the borrower of the responsibility to renew or return the item to the library in time. see email notices for loans and reserves.
How can I get a book that someone else has checked out?
You may place a hold on it in the library catalog, in which case you will be notified by email as soon as the books is returned.
I can't renew books I borrowed, what happened?
The renewal is limited to one time for a borrowed item. Any items that are due or reserved by someone else are not able to be renewed. In addition, anyone who owes library bill or has overdue items is temporarily not allowed to renew.
What should I do if I lose my borrowed books?
You are asked to buy a copy for compensation. In case of out of print, contact the circulation desk about options for replacing material.
Can I borrow magazines?
Magazine and journals are only allowed for loan in the condition of application by the departments.
Can I borrow a video and how long can I keep it?
The loan periods for multimedia collections are generally 7 days with renewal. However, the prerequisite for renewal is that the items you want to renew are not overdue and not reserved by someone else, either.
What is recall?
Any items borrowed over 2 weeks may be asked to return in case that someone else holds a request. All books are subject to recall, which may shorten loan periods and facilitate the circulation. Recalled items that not returned within 7 days are taken as overdue items.
Can I return items when the library is closed?
The Library locations have outside book drops so that you may return items at your convenience. The Return Dates of books left in the drop box shall be the dates when the librarians collect books. For information on borrowing book records, please refer to online Library service system.
e-Resources
Do I have to apply for special accounts for access to licensed databases?
Licensed databases and e-journals are usually controlled by IP ranges or IDs assigned by vendors. No extra accounts are needed for access to e-resources except for special personal setting, such as my setting in SDOL. For sensitive and security reasons, IDs assigned by vendors are not pop-up for login unless the authentication by any YZU email accounts is through.
I am having difficulties of getting into the online databases that available before. What happened?
Check your internet browser configuration first. If situation remains, refer to Ask a librarian for helps
Failed to get connected from off-campus?
Follow the steps to check:
Step 1.Are you a current YZU student, faculty, or staff member? Only current YZU affiliates are eligible for off-campus access.
Step 2.Make sure you have the correct ID and password. Log into YZU portal to check you have the correct ID and password.Contact Library Desk if you need a password reset.
Step 3.Clear your browser cache and cookies
● Internet Explorer
Open Internet Explorer>click on the "Tools" menu, and select "Internet Options.

Click to the "General" tab under "Internet Options" > click "Delete…"under the "Browsing History" tab.

Check "Cookies and Website Data" and click delete.
● Google Chrome
Open Chrome>Touch the menu 18> Settings.

In the "Advanced" section, touch Site settings.

Touch "Cookies" to choose your preferred setting.
Step 4.Problem remains unsolved after following all the steps above? Report your problems to the Library Reference or email at This email address is being protected from spambots. You need JavaScript enabled to view it.
What I can do if I can't find the journals in the library catalog and e-journals?
If the library doesn't own the journal either in print or online, you may request the article through Interlibrary loans.
How to set up for remote access to databases?
Please refer to Off-campus access for detailed information.
I can access the databases from home, but I am at work and cannot access them. Why not?
Many workplaces have a firewall, preset security settings, or their own proxy server. All of these can interfere with remote access. You will need to talk to the network administrator at your place of business to see if remote access will be possible.
Document Delivery & Interlibrary Loan
What is Interlibrary and Document Delivery Services?
An interlibrary loan is a service whereby library patrons of one library are able to borrow or receive photocopies of library materials such as journals/periodicals, books, theses/dissertations, patents and so on from its Consortium Library.
Who may use these services?
YZU students, faculty, and staff; consortium students and faculty.
What if I can't remember my ILL username/password?
Contact the Library during normal service hours.
How will I be notified when my materials arrive?
You will be notified by email when your item(s) arrive.
How long can I keep books I borrow through Interlibrary Loan?
The length on an item's loan period is determined by the lending library.
Facilities
How do I set up my computer to connect the wireless network?
To use the wireless networking in YZ campus, a personal digital equipment with wireless care is necessary. If the wireless network card driver is installed correctly, you can use the network resources after the completion of following settings. In the right side of Taskbar & Start menu..., click the wireless icon and complete the following settings:

TCP/IP: select Obtain an IP address automatically
SSID: enter YZUWLAN

Channel: no setting is needed, automatic detection

Transmit Rate: click the Auto
Network Type: select the Infrastructure model
Does anyone can connect to the wireless network in campus?
YZ wireless network security system has been established already. Any users past the security confirmation can connect the wireless network. All the faculty, staff and students enter the authorized e-mail accounts and passwords can use the networking resources.

For any further questions or detailed information, please refer to the help desk at library.
How to set up for access to databases when i am Off-campus?
Please refer to Off-campus access for detailed information.
Alumni & Visitors
How to get access?
All non-YZU users may access the library's open stack collections. Visitors are welcome, however restrictions apply during exam periods. Users without YZU library borrowing privileges must register at the circulation desk when getting into the library.Or you can join the Friends of Yuan Ze University library.The YZU Library may limit or refuse access by non-YZU individuals or groups at special discretion.

The YZU Libraries encourage alumni to make use of the Library during their visits to campus.
How to borrow?
YZU Alumni and users in according with special categories and may apply for borrowing privileges.Library Privilege Cards permit borrowing of materials, with some exceptions, in accordance with library policies. Exceptions include, but are not limited to, periodicals, theses, reserve materials and sound recordings. Cards do not provide remote access to databases, remote borrowing, or inter-library loan. Cards are issued to individuals and are not transferable.
Alumni who want to borrow materials from the Library's collections may apply for a Library Privilege Card with a guarantee fee of NT$3,000, which can be returned when ceasing privilege card. Privilege Cards permit holders to use the library and to borrow materials, except periodicals, theses, and reserve materials, in accordance with Library policy. Cards are issued to individual alumni and are not transferable.
Others
I would like to request a purchase. How can I do if I don't remember the password for my login account?
The local-developed system for book recommendation uses YZU email account for single login. However, the email servers are run in NT system and no passwords are stored for security concerns. In case of forgetting your password, please contact the reference desk in person for resetting your new password.
What photocopying facilities are available in the Library?
On each floor, by the elevators, is a Copy and Print Room. There has self-service black and white photocopiers, and colorful photocopiers. The cost for an A4 copying / printing is NT$1 per page with Easy Cards.